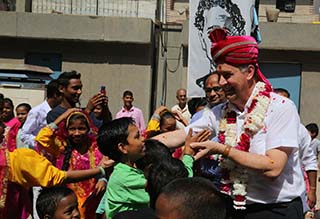 New Delhi, India – 3 October 2015. On the last day of his visit to India, the Rector Major Fr Ángel Fernández Artime met, among others, the young people who attend "Don Bosco Ashalayam" the Salesian centre for street children.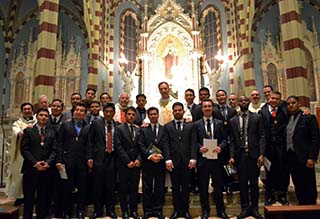 Bogota, Colombia - October 2015. Fr Ángel Fernández Artime, Rector Major, visited the two Salesian Provinces of Colombia from 25 October to 1 November. Among the various events he presided over were the Perpetual Professions of 19 Salesians from the Provinces of Bolivia, Ecuador, Peru, Colombia-Bogota and Colombis-Medellin.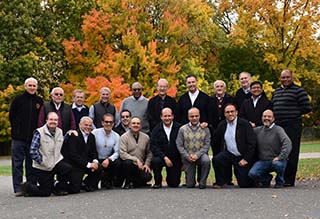 Stony Point, United States - October 2015. From 22 to 24 October the meeting of the Provincials of the Salesian Inter-American Region took place in the presence of Fr Á.F. Artime, the Rector Major, Fr Attard, Councillor for Youth Ministry, Fr González, Councillor for Social Communication, Fr Basañes, Councillor for the Missions and Fr Ploch, Councillor for the Inter-American Region.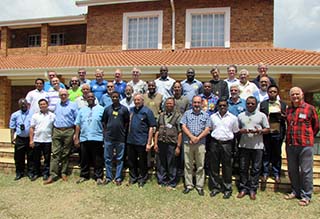 Johannesburg, South Africa - October 2015. From 20 to 24 October, a meeting of the Conference of the Provinces and Vice-Provinces of Africa-Madagascar took place in the presence of Fr Francesco Cereda, Vicar of the Rector Major, Bro. Jean-Paul Muller, SDB, Economer General, and Fr Américo Chaquisse, Councillor for the Africa- Madagascar Region.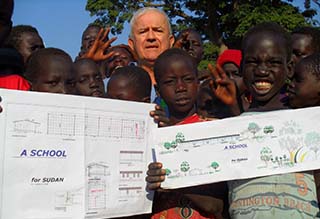 South Sudan - October 2015. The Salesian missionaries Fr Vincenzo Donati and Bro. Giacomo Comino (pictured), have opened 60 schools scattered in the various dioceses of South Sudan to give access to education to approximately 13,500 children.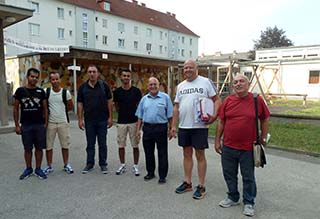 Vienna, Austria - October 2015. The Salesian Province of Austria has launched new initiatives to meet the needs of migrants: emergency assistance, hospitality, counselling, German language courses and recreational activities.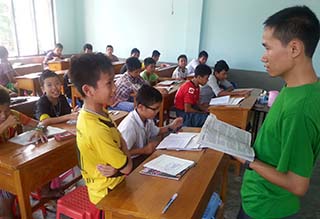 Myanmar - October 2015. The Salesians in Myanmar are developing small vocational training centres for young people at risk, like the Don Bosco centre in Myitkyina which has more than 80 students and is known as the "Valdocco" of Myanmar. There are many other similar centres in Yangon, Mandalay, Anisakan and Kalay Myo.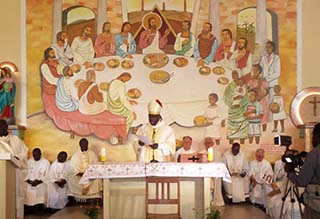 Atede Gulu, Uganda - September 2015. The Salesian centre at Atede Gulu, in northern Uganda, was officially elevated to the level of a parish in September by Bishop Sabino Ocan Odoki of the diocese of Arua. He decreed that the church of Saints Peter and Paul become the 26th parish of the Archdiocese of Gulu with Fr Thomas Oloya, SDB, as the first parish priest.